Wedding Ties, Bow Ties and Cravats
Tie the knot in style with our fabulous neckwear. Available with matching pocket squares if needed, we have a wide range of colours available in our satin and paisley range of neck attire, in a variety of styles, including tie, bow ties, clip on ties, cravats and even available with cummerbunds.
Plain Satin Wedding Ties, Bows and Cravats
Dupion Wedding Ties, Bows and Cravats
These ties exist once you order. They get made and posted either the same working day where possible, or the next working day. So if you want a combination of products in the same colour, they will match exactly with each other. Postage is typically 1-3 working days for orders inside the UK.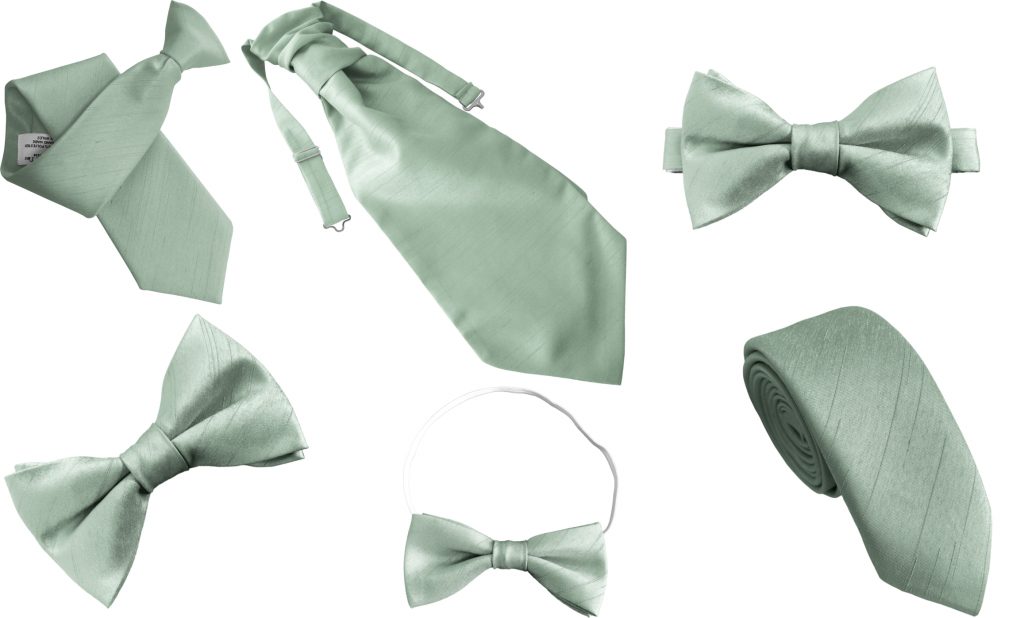 Whether you want the standard Tie, clip on Tie, Skinny Tie, Bow Tie or Ruched Cravat, Just click on the tie below and make your product choice.
Wedding Bow Ties
Weddings remind us that our lives have meaning and that love is the strongest bond, the happiest joy, and the loveliest healing we can ever experience.

Daphne Rose Kingma, Author